Jute Handbags By Chouhan Rugs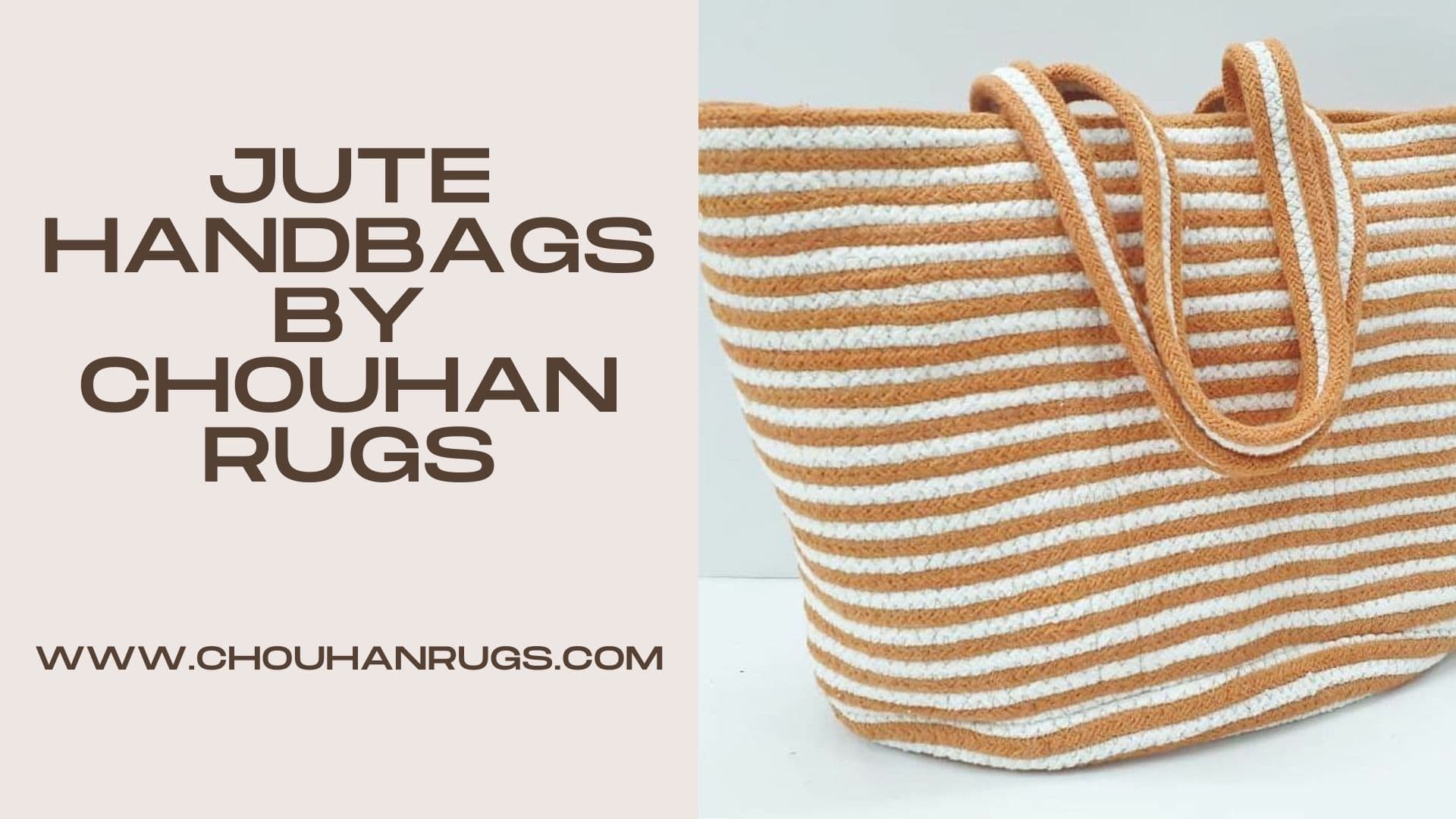 In today's world, fashion and sustainability can go hand in hand. We a brand known for its eco-friendly products, has expanded its offerings to include a stunning collection of jute handbags. With their natural charm, durability, and commitment to sustainability, our jute handbags are not only fashionable accessories but also ethical choices for conscious consumers.

1. Versatility and Style:
We provide a wide variety of jute handbags, ranging from totes and shoulder bags to crossbody and clutch styles. This diverse range ensures that you can find a jute bag that suits your personal style and meets your functional needs. Whether you're headed to the office, a casual outing, or a special event, our jute handbags add a touch of bohemian elegance and make a statement wherever you go.

2. Durability and Practicality:
Natural Jute handbags are not only fashion-forward but also built to last. We carefully select high-quality jute fibers and employs skilled craftsmanship to create sturdy and durable bags. Jute is known for its strength and resistance to wear and tear, making it an ideal material for everyday use. With proper care, your jute handbag can withstand the demands of daily life and remain a stylish companion for years
We also provide product customization facility to our customer, which help them to buy the product according to their desired style, color and material. This customization help us to understand the requirement of the customer.

Visit to our website www.chouhanrugs.com to shop customized product according to your choice.
Natural jute rugs in jaipur | Branded Handbags Online | jute baskets | handmade bags online | Printed jute Carpets In Jaipur