Jute Hand Bags made by Chouhan Rugs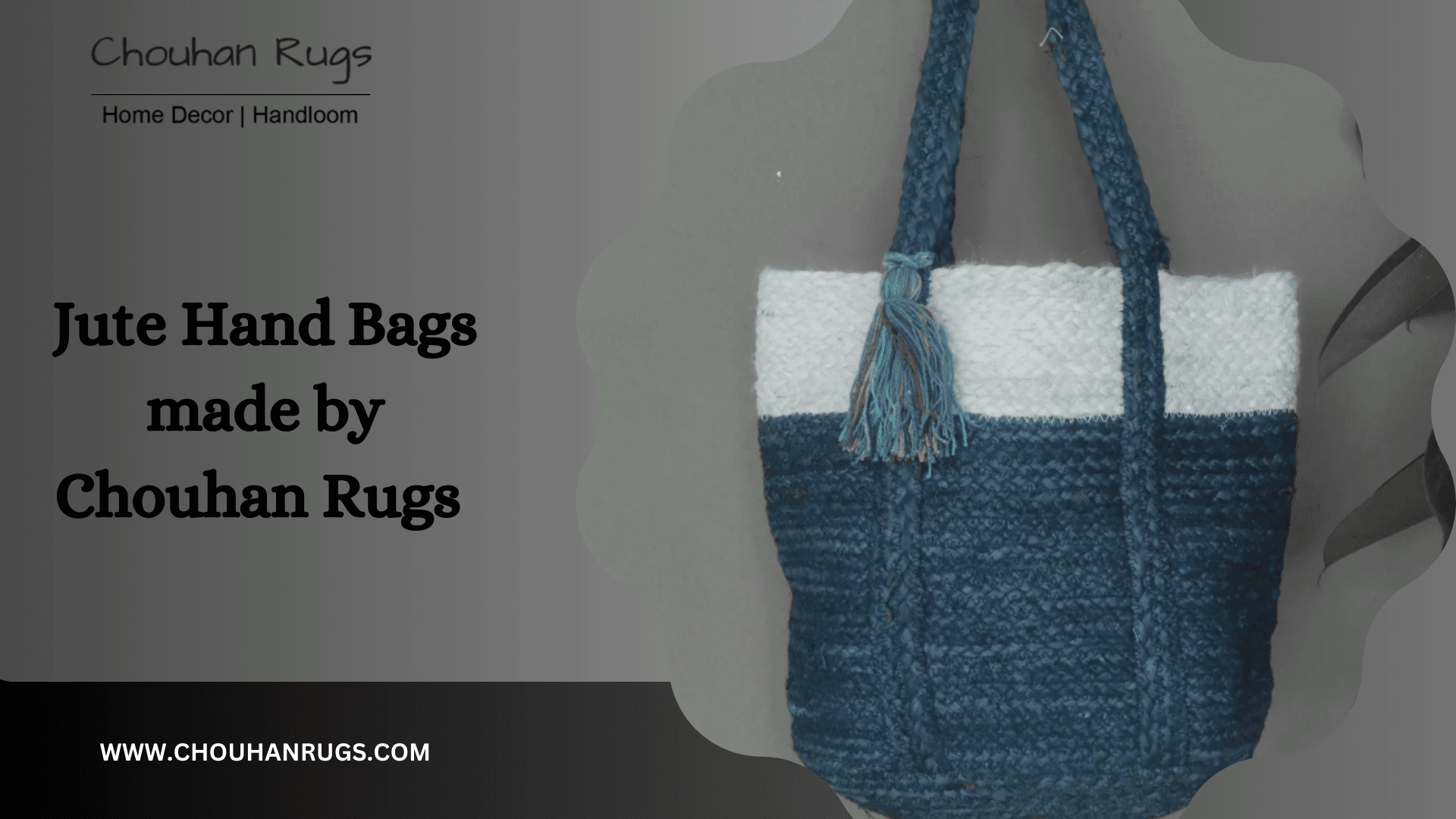 We are known for our unique and trendy design of every product we manufacture, this time we offer different types of Jute Hand Made Bags like Shopper, Hobo, Tote and many other. We made jute bags by hand to give them earthy look with trendy design which suite bag holder to be modern. We have skilled artisans who design these bags according to the running era.

We have manufacture more than 50 styles of Jute Hand Made Bags in different color and size according to every possible occasion. We have initiative to offer natural jute Rugs products to our customer which do not affect the environment with reusability of products.

We have more than 100 colors of Jute fiber through it we give vibrant look to our Jute Handmade bags which attracts the views attention towards bag. Youth purchase our Jute Hand Made Bags with out any hesitation.

Customer satisfaction is our top most priority which lead us to manufacture best quality of product with trendy look, that's why we have a more than 50 craft mans who works on every prospect of handmade bags.

One of the distinguishing features of our designers is their ability to reinterpret traditional motifs in a fresh and innovative way. From ancient symbols to floral patterns and geometric shapes, they infuse their rugs with a unique blend of cultural heritage and modern design aesthetic.